Evie Bacopulos has begun offering realistic areola repigmentations and 3D nipple tattoos. Years of experience tattooing in the industry combined with a background in fine arts gives her an unmatched level of expertise. Unlike similar services offered, traditional tattoo machines, pigments and techniques are used to ensure a permanent and lasting effect. Time tested, tried and true, she has helped many women now find peace at the end of their difficult journey in hopes to bring some sort of closure, and hopes to help many more.
Striving for a completely custom experience, Evie creates an individualized colour palette, digital mock up and personalized approach for each and every client to ensure the most one on one individual care. No nipple or areola will ever be repeated, each is unique.
Below is an example of what a digital mock up may include; this client wanted to see a warmer and cooler version as well as the idea of having a piercing tattooed. Because of her experience tattooing, this service is not limited to just cosmetics. Ornate and decorative aspects are also celebrated and encouraged.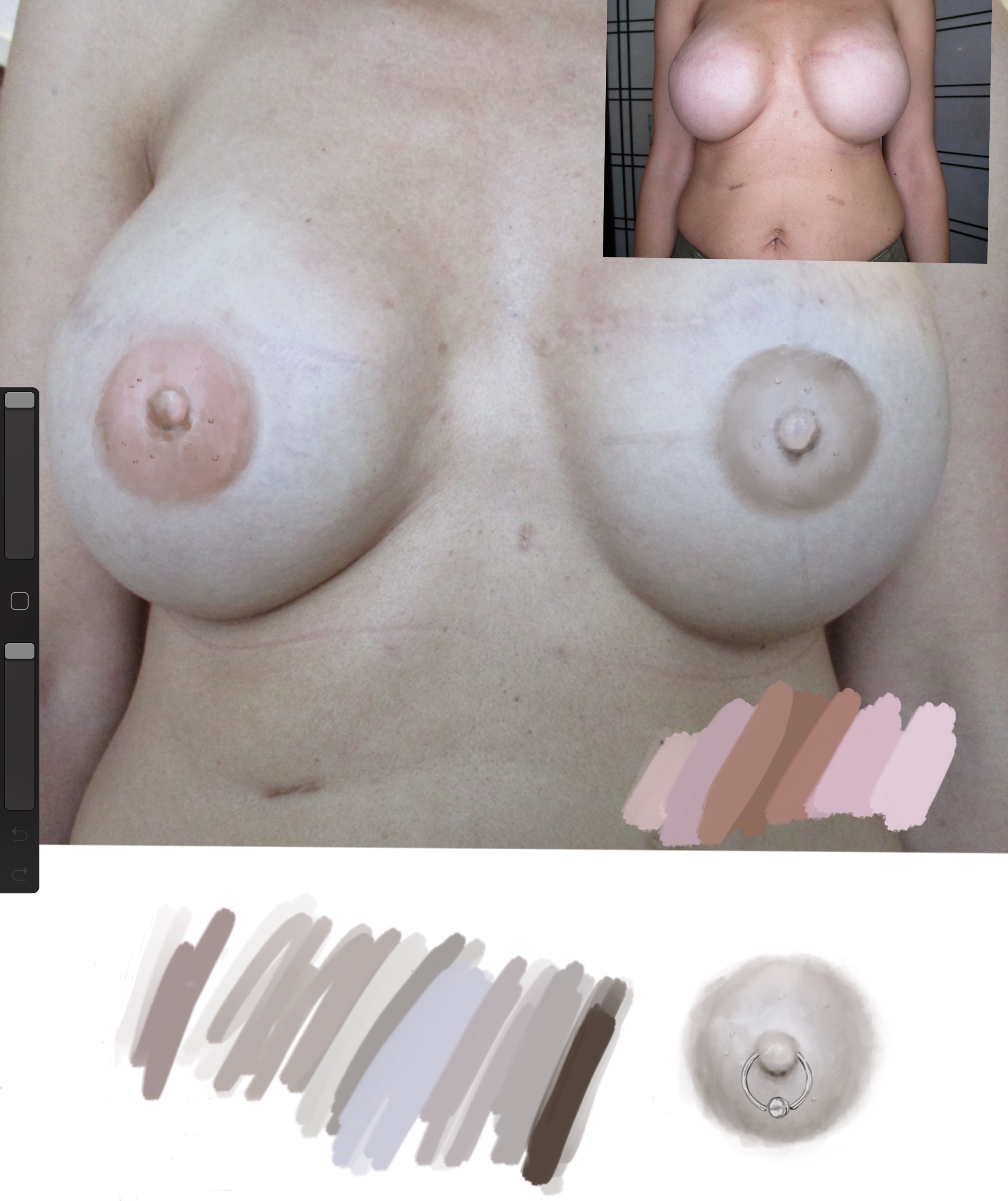 a completely
custom approach